About Capitol Medical Center

Capitol Medical Center (CMC) is a reputable private hospital in Manila, Philippines. It is part of the Mount Grace Group of hospitals. It was founded in 1967.
Today, Capitol Medical Center is a modern medical and organizational complex existing as a whole system for the total care of the individual.
The institution's progress over the years can be clearly seen from its rapid extension of its facilities and medical services.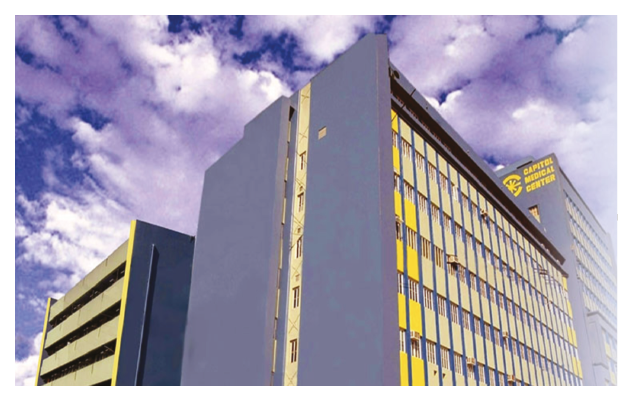 THE CHALLENGE
To have smooth and fast delivery of messages and communications with patients and hospital staff
CMC houses 300 hospital beds, and offers a wide array of inpatient and outpatient medical services. Informing patients of their appointment schedule, medical reports and updates is an important part of hospital operations. To effectively manage and utilize bed space in CMC, communications with patients has to be smooth and efficient.
Before deploying sendQuick's products, CMC staff had to manually call patients to give them updates on the progress of their lab reports, remind them of their appointment schedules, as well as other important updates. This tedious process took up valuable time and manpower.
THE SOLUTION
sendQuick Enterprise System
CMC's main objective was to have a fast and smooth delivery of messages and communications to patients and hospital staff. They chose to use sendQuick Enterprise System to automate the communication process with their patients.
Through integration with sendQuick Enterprise to their existing hospital system using our API, they were able to quickly set up automatic notifications and reminders to patients.
Furthermore, CMC was able to strengthen its patient engagement level using sendQuick Enterprise System. With the automatic SMS system in place, CMC could add in different follow-up messages at different stages of the patient journey.
THE RESULT
Now, they are able to send out customer surveys to gather feedback on their services, which helps them to improve the operations in the long run.
In comparison with other automatic SMS messaging services, CMC chose sendQuick Enterprise System as it is a complete hardware SMS system that had a flexible mode of integration with their existing backend system.
They were able to deploy our solution within a short period of time, and could configure the system to best suit their needs.
"The solution is an all in one, 2-way messaging system that had the flexibility to integrate with multiple applications using sendQuick's API. With over 30 years of operating history, it was important that the SMS system we chose could adapt with our existing systems.
Our daily operations have improved greatly, especially when we need to notify patients to view their lab results at our online portal. We can rest assured that these important messages will not be missed out in future. Lastly, we are now able to collect feedback quickly and easily with every single patient, which is extremely important for us."
Jojo Rabanal,
IT System Head