Reduce Systems & Operations Downtime with Instant Alerts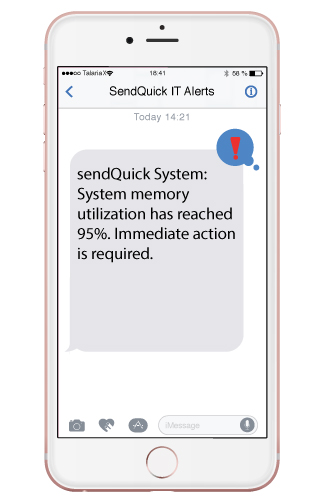 Unplanned system downtime is the bane of any IT personnel. When a network failure occurs, is your response time fast enough to minimise operations downtime?
Enterprises, regardless of which sectors they operate in, have invested millions of dollars in putting together an infrastructure that helps them conduct their daily business efficiently. On experiencing unplanned IT systems downtime, risks associated with it need to be mitigated immediately to prevent it from developing into a crisis or full-blown disaster.
With the increasing importance of IT in various aspects of an organization whether it be for customer service, operations, marketing or finance, it is necessary for many organizations to maintain continuous network uptime to ensure business continuity.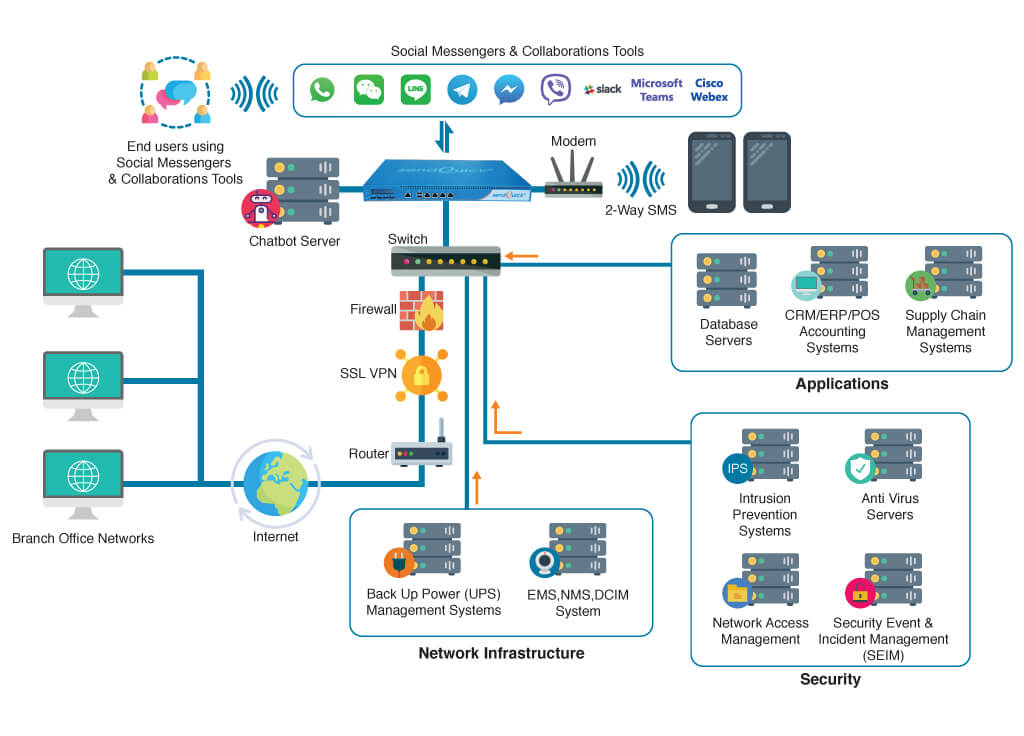 "IT Alert" is a prominent feature in all sendQuick product models, each customised to suit your organisation's needs. For IT Alerts and Notifications, we offer sendQuick Alert, sendQuick Alert Plus, and sendQuick Entera. Zero downtime can be achieved with high availability option, as available in our sendQuick Alert Plus and sendQuick Entera models.
The sendQuick IT alert notification management platform is an integral part of IT incident management. It works with any network management system and, if any part of the system performs suboptimally or experiences unplanned downtime, alerts the authorized users in a timely manner. It can send notifications and system alerts via SMS text, email to SMS, social messenger apps (such as Facebook, WhatsApp, WeChat, LINE, Viber and Telegram) and team collaboration tools (including Microsoft Teams, Cisco Webex and Slack).
Supported Format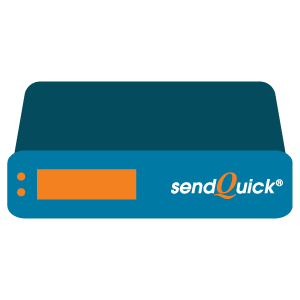 Appliance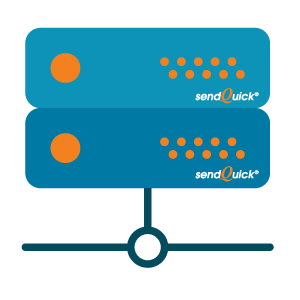 Hosting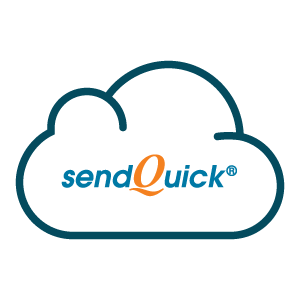 Cloud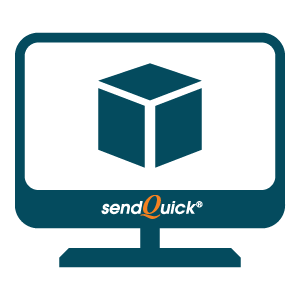 VM
sendQuick Entera is the ideal product for us, as it addresses our most critical business requirement of having an on-premise server which integrates with our existing application to send out shortcodes and text alerts to respond quickly in case of downtime. Also, to stay competitive it is important that we focus on customer security and convenience. We can now enhance operational efficiency by sending out text alerts to our customers about our products and solutions, thereby providing them a convenient and secure method of accessing information from a remote location.
Agility in responding during system downtime is critical to our business and it is of utmost importance that our IT team gets notified on time whenever there is a disruption. TalariaX is the right partner for us as their messaging gateways - sqoope and sendQuick are very reliable and deliver a high-performance value. Using TalariaX's products has overall improved the effectiveness of our IT operations and we now plan to integrate it with other business applications.
sendQuick Alert enabled us to get a seamless integration of all IT monitoring activities from infrastructure to applications under one umbrella on a 24x7 basis. As this appliance has its own SMTP/SMS server we did not have any dependency on our existing SMTP server. This appliance enabled us to provide a pro-active IT support for the business lines.
As our emergency program strives at protecting life and property over swift responses during critical situations, the sendQuick® server has proven to be a

reliable messaging system by delivering the SMS (text) messages fast and accurate.

It comes as no surprise that the sendQuick® Alert Plus server has indeed been a boon to the overall operational functions of the Fire Department and we are looking forward to integrating it with other City Systems.
Before

sendQuick Entera,

we relied on manual monitoring or email alerts instead of SMS alerts. As a result, response time to IT issues can be delayed significantly. As a customer centric organization, we aim to provide the best user experience for our clients. sendQuick Entera was an immediate success as we are

better able to respond to alerts and reduce downtime

thus improving customer service.
sendQuick Entera

has

greatly boost our response time to IT events

. Before using sendQuick Entera, we only relied on the email alerts from our network monitoring system which we realised is not fast enough for us. We want to stay highly responsive in keeping with our image and service standards of a 5-star resort hotel