How can the manufacturing & semiconductor industry achieve better business agility and cost competitiveness?
A salient concern in manufacturing and semiconductor industry is not being able to deliver goods of stipulated quality and quantity. The industry is also concerned with ensuring that line downtime is minimal while striving to be cost competitive and finding ways to be more agile.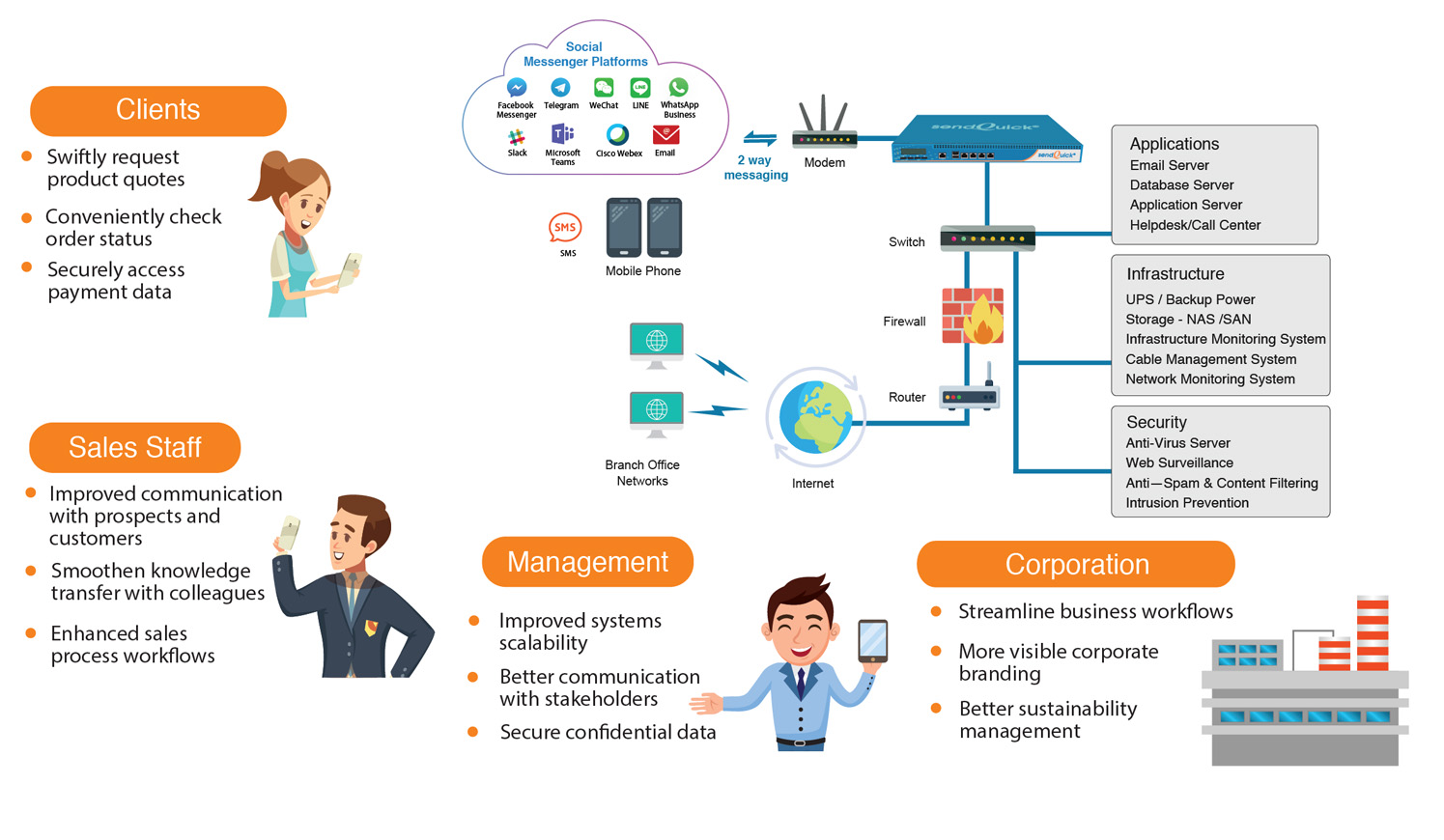 ---
How can you benefit from sendQuick:


Improve Responsiveness to Unscheduled Line-Down
We can help you deliver high open-read rate messages that are instant and direct. This makes it ideal for alert notification especially requiring time-critical actions. Our solutions being a 2-way messaging platform can help with the workflows encompassing acknowledgements, approvals or confirmations.

Simplify Complex Business Processes
Our solutions can help you automate administrative workflows to reduce process bottlenecks, foster better engagement, resource deployment and utilization. sendQuick solutions offers next- step actions by preset rules you decide to make your business more agile.

Manage Production Staff Effectively
Our solutions can be deployed as an enterprise messaging/broadcasting system. Shift change reminders, company alerts, or even line stoppage announcements can be shared directly and quickly with entire production team. We can help mobilize resources for emergencies too.

Secure Remote Access For Your Stakeholders
Our solutions meet stringent industry use requirement because of its agility and reliability. The sendQuick platform does not rely on the internet to send messages, therefore the transactions are much safer against cyber threats or fraud. sendQuick also has an authentication solution to assist with secure remote access.

Marketing Made Quicker
Being a 2-way messaging platform, our solution can help your business conduct surveys, quick polls, and share updates or promotions. You can receive instant updates from interested parties, which will assist with adjusting your marketing offer, and strengthen engagement with customers as needed.

Improve Logistics and Inventory Management
sendQuick solutions can integrate with your in-house logistic and inventory management system. This increases responsiveness when providing updates, statuses, re-ordering alerts and follow-through actions. We can help you obtain next-step approvals and confirmations faster too.