Cloud computing has evolved over the years to be pervasive, highly scalable and cost-efficient. To capitalize on this opportunity, sendQuick Cloud is developed as a systems availability notification management platform that runs natively on the cloud.   sendQuick Cloud integrates with public cloud services like Azure Cloud, AWS Cloud, Google Cloud , Oracle Cloud, Alibaba Cloud, Huawei Cloud, IBM Cloud (coming soon)  to monitor the availability status and performance of all IP-addressable systems, applications, service network and infrastructure. Thus, it provides a visibility over your entire IT infrastructure health status.  
In case of any latency issues, unplanned downtime or changes in user-specified thresholds, sendQuick Cloud receives email from these services and notifies the authorized personnel on-duty with 2-way messaging using email, out-of-band SMS, voice, social messenger apps like Facebook Messenger, LINE, Telegram and team collaboration tools like Microsoft Teams and Slack. This ensures that the organization's designated functional teams are involved in the process and respective incidents are addressed reliably and in a timely manner.
Key Features
Ensure Application Availability
Social Messenger App Integration
Emails to Text (SMS) Messages
Able to Integrate with any Application
Key Benefits
Reducing operational risk and cost associated with systems and resources monitoring.
Delivering alerts for availability, performance and usage of the entire IT infrastructure, applications which are on the cloud.
Helping pre-emptively address technology-related problems before they become business problems.
Having IT personnel intricatedly connect with sendQuick Cloud's notification management workflows whether they are at or away from their desk.
Helping achieve seamless infrastructure-level integrations with NMS, SIEM, DCIM, and ITSM systems.
Providing systems visibility across all connected data centres, security operations centers and network operations centers.
Covering a diverse array of technologies across multiple versions and vendors. With public cloud - sendQuick Cloud integrations, organizations can monitor anything, anywhere in their IT estate using custom metrics and thresholds.
Enabling organizations to analyse and optimise the performance of their infrastructure including virtual machines (VMs), online storage and databases.
Proactively monitoring their resources on public cloud using Ping, Port and URL checks.
Supported Format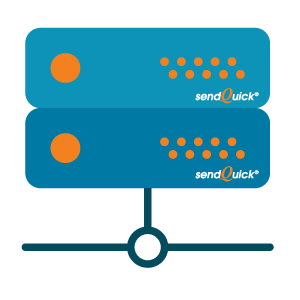 Hosting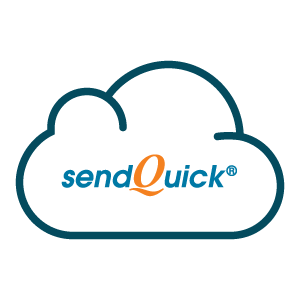 Cloud
ENHANCE PERFORMANCE, SAVE COST, INCREASE REVENUE
Any Questions? Contact our sendQuick Experts today!
---