Enterprise IT Alerts & Notifications
The sendQuick platform:
– Sends immediate alerts if IT systems perform suboptimally or experience unplanned downtime
– Seamlessly integrates with SIEM, DCIM, ITSM and NMS systems
– Supports formats such as emails, syslog messages and SNMP trap
– Leverages social messenger apps and team collaboration tools to send alerts
– Comes with unlimited user licenses
– Is highly scalable
Download Brochure
The High Costs of IT System Downtime
If an IT system, application or process performs suboptimally or experiences unplanned downtime, it costs an organization loss of productivity, and can lead to loss in revenue, eroded brand value and possibly have significant legal and financial implications for service lapses.Gartner estimates that, on average, IT systems downtime costs companies US$336,000 per hour.
When an unplanned downtime occurs, each second is critical.
Should an IT-related incident occur, how fast would you be able to respond? 
Omnichannel Alerts to Reduce System Downtime
sendQuick is a leader in enterprise IT notification management.
sendQuick is an omnichannel IT notification management platform designed to facilitate an increase in system uptime and clearance of network bottlenecks.
When any part of your system performs suboptimally or experiences unplanned downtime, sendQuick instantly notifies the authorized personnel via SMS, email, social messaging apps or team collaboration tools so that they can respond immediately to restore the systems in an optimal manner.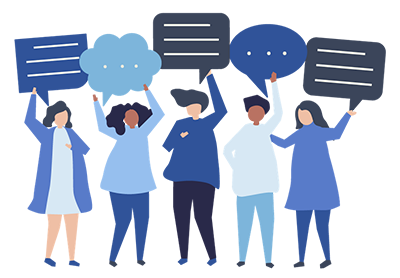 Instantly Alert Authorized Personnel
sendQuick sends out instant notifications via out-of-band SMS in real-time which is faster and more secure. You can choose to receive instant alerts on your mobile phone even when you are away from your desk, or overseas.
You can also set alerts for specific IT-related incidents to different people and ensure that only the most relevant personnel are alerted.
sendQuick converts email, SNMP Traps and syslog messages from your network monitoring system to SMS.  It supports 2-way messaging, including keyword management, on any phone and most networks for interactivity.
Seamless Compatibility with your IT Environment
sendQuick is designed to be an out-of-the-box IT alerts and Notifications solution which can be configured and installed at your business within minutes.
sendQuick is compatible with all application servers, infrastructure and security systems including DCIM, SIEM, ITSM and NMS. sendQuick supports formats including email SMTP, syslog messages and SNMP traps.
Within minutes, you can enable real-time instant SMS alerts and get comprehensive visibility for your entire IT environment including applications such as CRM, ERP, POS or Call Centre systems.
The sendQuick IT alert solution can be set up in less than 10 minutes and works with any network management system. It is easy to deploy and has a low TCO (Total Cost of Ownership).
sendQuick helps organizations minimize IT systems downtime and mitigate potential adverse effects on corporate reputation and brand as a result.
Mission-Critical Reliability
sendQuick range of IT alert solutions are designed for continuous operational usage as a zero maintenance server.
sendQuick appliances come with built-in SMS gateway and built-in email server to ensure swift alert & notification transmission. Messages can be sent even if there is no internet connection.
Integration with social messenger apps and team collaboration tools
The sendQuick platforms enable alerts and notifications to be sent automatically and instantly via SMS, email, social messaging apps and team collaboration tools including:WhatsApp, WeChat, LINE, Telegram, Facebook Messenger, Viber, Slack, Microsoft Teams, and Cisco Webex.
If the internet is not working for any reason, sendQuick will fall over to SMS to ensure that your system keeps functioning seamlessly and smoothly.

Supports Unlimited Applications, Devices and Servers
sendQuick provides a highly scalable and cost-effective solution that immediately delivers a positive return on investment (ROI).

Wide Compatibility of Messaging Formats
sendQuick accepts email, syslog messages and SNMP traps.

Widest Choice of Messaging Alerts
Send notifications and system alerts via SMS text, email to SMS, social messenger apps (such as Facebook, WhatsApp, WeChat, LINE, Viber and Telegram) and team collaboration tools (including Microsoft Teams, Cisco Webex and Slack).

Intelligent Policy Filters
sendQuick can be set to send only the necessary alerts to relevant personnel and mitigate alert fatigue.
sendQuick is Available on the Following Platforms
sendQuick is Trusted by Companies Worldwide
2,400+
Installations
Worldwide
500
Widely used by Fortune 500 Companies
Hear what Clients Say About Us
Lim Khoon Chai
CIO
Before sendQuick, we relied on manual monitoring or email alerts instead of SMS alerts. As a result, response time to IT issues can be delayed significantly.
SendQuick was an immediate success as we are better able to respond to alerts and reduce downtime thus improving customer service.
IT Manager
 
SendQuick has greatly boosted our response time to IT events. Before using SendQuick, we only relied on the email alerts from our network monitoring system which we realized is not fast enough for us.
We want to stay highly responsive in keeping with our image and service standards of a 5 star resort hotel.
Austin Shoemaker
Systems Administrator
sendQuick Entera is the ideal product for us, as it addresses our most critical business requirement of having an on-premise server which integrates with our existing application to send out shortcodes and text alerts to respond quickly in case of downtime.
Ang Cheun Kiat
IT Assistant Director
The 2-way messaging system has improved our communications and allowed us to monitor the performance of our service team to ensure better service delivery.
sendQuick has improved overall business efficiency and customer satisfaction.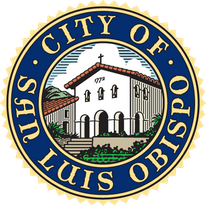 Miguel Guardado
Network Services Supervisor
SendQuick server has proven to be a reliable messaging system by delivering the SMS (text) messages fast and accurately.
SendQuick Alert Plus server has indeed been a boon to the overall operational functions of the Fire Department and we are looking forward to integrating it with other City Systems.
Yi Chao Lin
Engineer
Agility in responding during system downtime is critical to our business and it is of utmost importance that our IT team gets notified on time whenever there is a disruption.
TalariaX is the right partner for us as their messaging gateways are very reliable and deliver a high-performance value. Using TalariaX's products has overall improved the effectiveness of our IT operations and we now plan to integrate it with other business applications.
sendQuick IT Notification Management
The sendQuick IT notification management platform is an ideal solution for you if you need to be alerted when any part of your IT system, application or process performs suboptimally or experiences unplanned downtime. sendQuick enables you to not only ensure maximum uptime for your IT systems but also clear any network bottlenecks and resolve latency issues.For sending alerts, and facilitating 2-way messaging, sendQuick uses SMS and social messenger apps such as Facebook Messenger, WhatsApp, WeChat, LINE, Telegram and Viber and team collaboration tools including Microsoft Teams, Cisco Webex, and Slack.
The sendQuick platform is a complete system with built-in user management, roster management and case escalation management modules.
Please fill-out and submit the form, below, to enable us in sharing with you more sendQuick platform features.