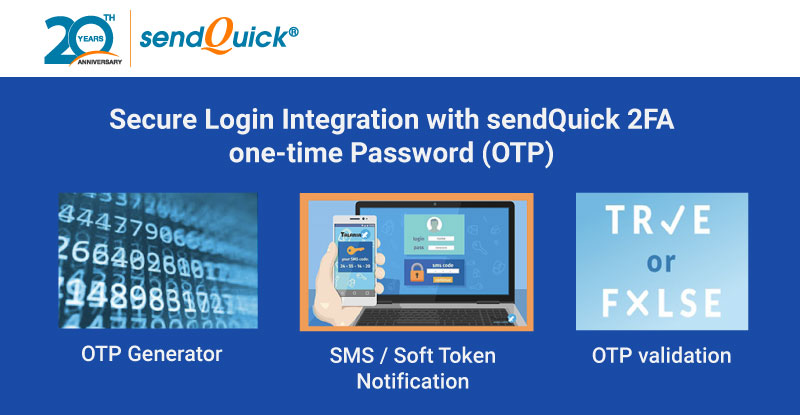 Minimise your risks with a Two-Factor Authentication (2FA)
2FA provides an extra layer of security by sending a one-time password (OTP) to your employees on their mobile device to minimise risk of potential cyber-attack.
With 2FA, even if a hacker gained access to a user's login credentials,an additional password is sent to the user's mobile phone to further verify the user's identity. The additional password sent out is for one-time use only and will expire depending on the time settings inputted into the one-time password generator.