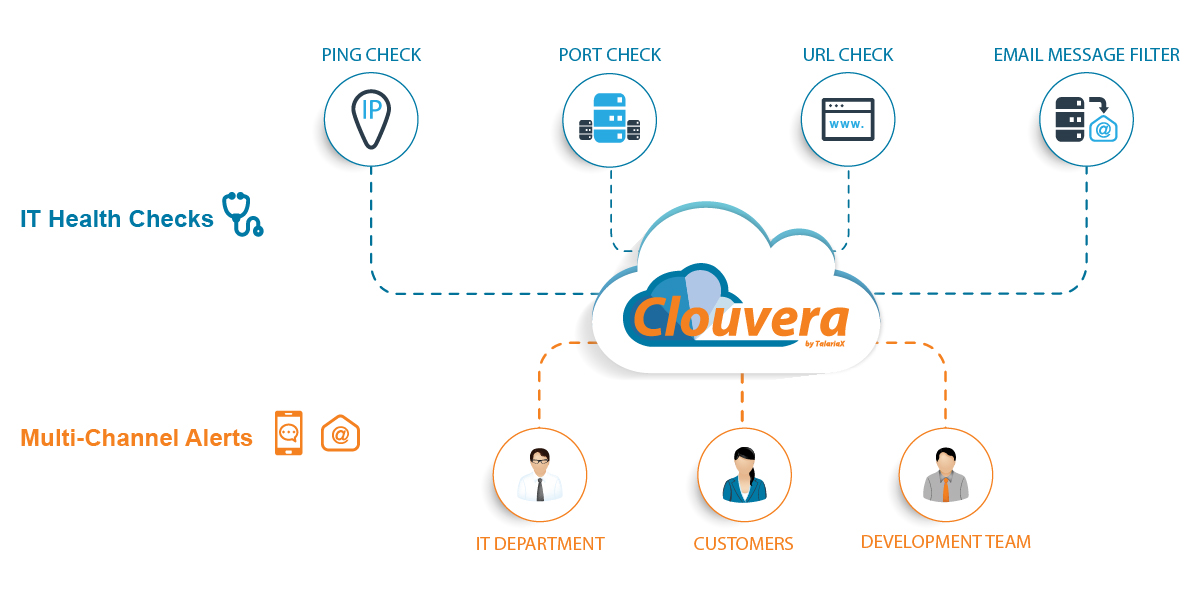 When businesses suffer from web-based service failure, it could result in loss of productivity and revenue and reputation damage. Clouvera, a 24×7 IT monitoring solution for a multitude of systems, can help you auto-detect downtime due to cybersecurity breaches and respond quickly when latency, availability and/or performance issues occur. When potential downtime is detected by Clouvera, it will automatically communicate critical alerts instantly to end users, enabling corrective action in time, thereby improving productivity.
Furthermore, there is an email messaging filtering feature which allows filtering of incidents from email integration to automatically notify the users to respond based on the content filter policy rules set. Email forwarding enables re-sending of these incoming filtered incident alerts to other email accounts.
Key Features
Types of checks: PING, PORT, URL checks & message filter
Supports email-to-SMS and email forwarding
Always monitor web/email servers, websites & firewall
SMS broadcast to announce latest updates of the infrastructure
Supports reply-back to system via web interface / SMS (add-on)
Proper management system to close and record open alert case(s)
Key Benefits
No hardware or SIM card to maintain
24x7 active monitoring and message filtering
Operating system independent checking using Ping, Port or URL
Easy administration and resource management with address book, shift and leave management, and ticketing features
Instant alerts on SMS to shorten response time
Supported Format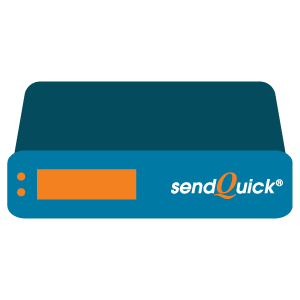 Appliance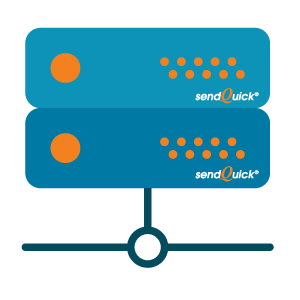 Hosting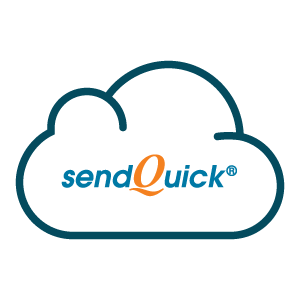 Cloud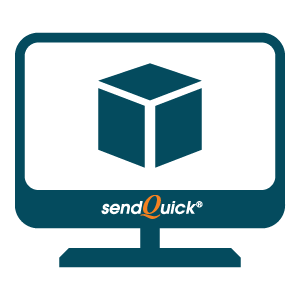 VM
ENHANCE PERFORMANCE, SAVE COST, INCREASE REVENUE
Any Questions? Contact our sendQuick Experts today!
---